Jobs
Columbus, OH, USA

45500-50500 per year

Salary

Full Time
Full benefits package including generous paid time off, medical, dental vision, paid life/AD&D, short and long term disability, paid parental leave, PSLP eligible
---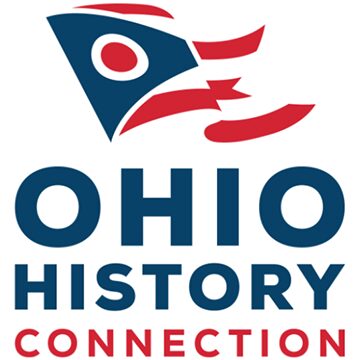 The Ohio History Connection's mission is to
Spark Discovery of Ohio's stories.
Embrace the present, share the past and transform the future.
Project Reviews Manager Architecture
Resource Protection & Review
State Historic Preservation Office
Project Reviews Managers are responsible for assessing the effects of federally assisted projects to historic properties, pursuant to Sections 106 and 110 of the National Historic Preservation Act; advising and educating agency staff and others about the 106 review process; reviewing state and local projects.
Position Status: Full Time, Permanent
Salary: $49,500 - 50,500 per year
Posting Close Date: 10/1/2022
Application Instructions: Submit Resume/CV and professional cover letter through Ohio History Connection careers website: https://www.applicantpro.com/openings/ohiohistory/jobs. For questions or accommodations requests, please email applicant@ohiohistory.org or call 614-297-2500.
Essential Duties and Responsibilities:
Analyze project documentation to determine the eligibility of properties for listing in the National Register of Historic Places, effects to those properties, and provide comments and recommendations for the purpose of surveying and identifying historic properties

Review architectural drawings, specifications, maps, and other technical documentation in order to assess effects of projects to historic properties.

Synthesize review results and clearly communicate the outcome in writing, meetings, and other communication media

Make site visits to evaluate effects of proposed projects on historic properties.

Negotiate agreements to avoid or mitigate adverse effects to historic properties

Create and provide education and assistance to federal, state, and local agencies; individuals; companies; and organizations

Manage project submission files and enter data related to project review outcomes in tracking database; organize project file archives and conduct archive file research.
Education and/ or Experience:
Must meet the professional qualifications standards in 36 CFR 61, Appendix A: a graduate degree in history, architectural history, architecture, historical architecture, or a closely-related field; or a bachelor degree in history, architectural history, architecture, historical architecture, or closely-related field and two years of work experience in a relevant discipline.

Two additional years of work experience in a relevant discipline preferred.
Skills:
Familiarity with the Secretary of the Interior's Standards and Guidelines for Archaeology and Historic Preservation and other federal historic preservation laws, regulations, and guidelines.

Familiarity with applying National Register of Historic Places Criteria for Evaluation

Ability to communicate effectively, both orally and in writing, with a wide range of preservation constituents in both the public and private sectors.

Ability to review, understand, and implement technical data, engineering drawings and specifications, research sources, and maps

Ability to implement, plan, and critically evaluate research

Ability to use Microsoft Windows and Office applications including spreadsheets and databases

Basic mathematical skills with the ability to apply mathematical concepts to practical situations.

Ability to use Geographic Information System software