Jobs
Bloomfield, NM, USA

11.50

Hourly

Part Time
Free Aquatic Center Membership - No Other Benefits
---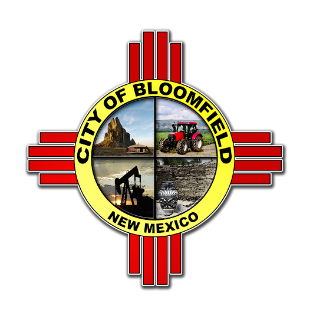 City of Bloomfield
Job Opening 2021-8
Job Position: Lifeguard
Number of Job Vacancies: Six (6)
Department: Parks & Recreation
Work Location: Bloomfield Aquatic Center
Salary Range: $11.50/hr.
Status: Part-time (19.75 hours or less per week)
Hours Worked: Varied days and hours
Days Worked: Varied days and hours
Applications will be accepted: Until Filled
---
JOB OVERVIEW
---
GENERAL PURPOSE
Works under the general supervision of the Aquatics Director or Aquatic Center Coordinator performing a variety of poolside and water safety duties as needed to assure safe use of pool facilities. Monitors water activities to assure safety and prevent accidents or injuries to patrons; enforces pool and facility rules and regulations.
SUPERVISION EXERCISED: None.
ESSENTIAL FUNCTIONS
Performs as a lifeguard; observes patron activities; enforces rules; disciplines or ejects patrons for rule infractions; monitors patrons to prevent theft or facility abuse. Performs first aide as needed to assist individuals suffering injuries; performs water rescues as needed to prevent mishaps and drowning. Must maintain constant alertness and awareness of patron activities to minimize exposure or threat of incident or accident.
Performs scheduled upkeep and maintenance of facility; cleans decks, walls, windows, pool equipment, locker rooms, restrooms, etc. Participates in the maintenance of daily records relating to accidents, rescues, water temperature, and chemical testing procedures; reports unsafe conditions to supervisors. Assists in conducting water quality checks; periodically draws water samples for testing chlorination and "Ph" levels. Performs related duties as required.
MINIMUM QUALIFICATIONS
1. Education and Experience:
a. Sufficient education and training to demonstrate an aptitude or ability to perform above and related duties; specialized training and certification (Red Cross) as a Lifeguard; AND b. Six (6) months general experience related to safe swimming, aquatics program participation or related background is preferred; OR C. An equivalent combination of education and experience.
2. Required Knowledge, Skills, and Abilities:
Some knowledge of the rules and regulations of aquatics facilities; water safety practices, rules and guidelines; First Aid, CPR; swimming instructions techniques. Ability to demonstrate advanced swimming skills; establish and maintain effective working relationships with employees, the public, and ability to communicate effectively, verbally, and in writing.
3. Special Qualifications: Must be at least 16 years of age. Must be Red Cross certified as a lifeguard and First Aid/CPR trained.
4. Work Environment: Incumbent of the position performs in a typical pool setting with climate-controlled environment and in a typical pool setting with high levels of humidity and moisture. Tasks require variety of physical activities, generally involving muscular strain, such as swimming, walking and standing, stooping, sitting, reaching, talking, hearing, and seeing. Common eye, hand, and finger dexterity exist. Mental application utilizes memory for details, verbal instructions, emotional stability, and discriminating thinking.
Disclaimer: The above statements describe the general nature, level, and type of work performed by the incumbent(s) assigned to this classification. They are not intended to be an exhaustive list of all responsibilities, demands, and skills required of personnel so classified. Job descriptions are not intended to and do not imply or create any employment, compensation, or contract rights to any person or persons. Management reserves the right to add, delete, or modify any and/or all provisions of this description at any time as needed without notice. This job description supersedes earlier versions.
I _______________________________ have reviewed the above job description.
(employee) Date:_________________