Jobs
Bloomfield, NM, USA

18.07

Hourly

Full Time
Competitive - Full Benefits
---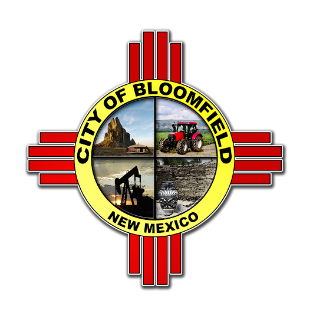 City of Bloomfield
Job Opening 2021- 4
Job Position: Aquatics Coordinator
Number of Job Vacancies: One (1)
Department: Parks & Recreation
Work Location: Bloomfield Aquatic Center
Salary Range: $18.07/hr.
Status: Regular/Full-Time
Hours Worked: Varied days and hours
Days Worked: Varied days and hours
Applications will be accepted: Until Filled
---
JOB OVERVIEW
---
GENERAL PURPOSE
Works under the general supervision of the Aquatic Center Manager performing a variety of routine supervisory duties as needed to assure the day-to-day operations and services of the City Aquatic Center. Performs as a shift leader for water operations.
SUPERVISION EXERCISED
Provides close to general supervision to Swim Instructor(s), Lifeguard(s), contract and service personnel.
ESSENTIAL FUNCTIONS
Works assigned shifts; monitors facility operations to assure compliance with State and Federal operations and safety guidelines, including compliance with the NM Public Health Order and New OSHA guidance to mitigate, prevent viral spread in the workplace; assists in training of personnel; monitors facility safety practices; monitors and participates in pool water quality and chemical balances through multiple samplings and testing's daily; ensures overall quality of pool maintenance.
Enforces facility policies and procedures related to patron use, fees, safety, etc.; prepares various forms, and reports as required (i.e. accident forms, etc.) Monitors swimming and recreation facility programs and services; assures proper access to services and processing of patrons; performs as a trouble shooter to resolve problems occurring on shifts.
Prepares billing for special-use activities. Prepares a variety of reports and related information for decision-making purposes, including monitoring monthly expenditure budget, and assists the Aquatic Center Director in preparing yearly budget. Responsible for participants registration in various aquatic activities and teams, including recordkeeping, tracking and collecting fees, dues, and registration forms.
Performs as a lifeguard, swimming instructor, and staff trainer as needed; provides personal instruction to patrons and through hired personnel; certifies lifeguards.
Monitors general upkeep and directs custodial duties; cleans facility floors, mops, sweeps, vacuums, polishes, etc.; cleans pool decks; performs facility maintenance as needed to keep the facility running properly; could make minor equipment adjustments to assure proper temperature and chemical standards; participates in various pre-season and post season related duties.
Assumes responsibility for building security; performs final security check at the end of each shift and secures the building; locks doors, turns off machines, and equipment (if required). Could be required to report to pool facilities in case of an alarm and if the Aquatic Center Director is unavailable.
Performs other related duties as required.
MINIMUM QUALIFICATIONS
1. Education and Experience:
A. Graduation from high school or GED; a minimum of 2 years of college towards a degree in a recreation or education field. AND
B. Two (2) years of recreation program, physical education teaching, certified swimming instruction, coaching or related experience is preferred; OR
C. An equivalent combination of education and experience.
2. Required Knowledge, Skills, and Abilities:
Working knowledge of the philosophy and objectives of community recreation programming; the rules and regulations of a variety of swimming sports and recreational activities; equipment, facilities, operations, and techniques used in a comprehensive community recreation program; modern office management practices and procedures; basic accounting and bookkeeping; State and Federal regulations governing facility and pool operations; climate control systems; swimming pool structures; water filtration systems; chemical handling; air balancing systems; public health standards related to pool operations. Some knowledge of basic office equipment.
Ability to demonstrate maturity consistent with the established duties and responsibilities of the position; might organize swim teams and activity programs, establish and maintain effective working relationships with employees, young people, other organizations, and the public; ability to communicate effectively, verbally and in writing.
3. Special Qualifications:
This position is subject to the Drug Free Workplace Program which includes pre-employment testing, post-accident testing, reasonable suspicion testing, return to duty testing, and follow-up testing.
Must be a minimum of 21 years of age.
Must be a certified Swim Instructor, or obtain certification within 6 months of hire.
Must possess a Lifeguard Training Certification, or obtain certification within 6 months.
Must possess Red Cross certifications in First-Aid and CPR.
Might be required to participate in City provided pre-season training.
4. Work Environment:
Incumbent of the position performs in a typical office setting with appropriate climate controls and in a typical pool setting with high levels of humidity and moisture. Tasks require variety of physical activities, sometimes involving muscular strain, such as walking, standing, stooping, sitting, reaching, and water instruction. Frequent communications with the public requiring the ability to talk, hear, and see. Common eye, hand, finger, leg, and foot dexterity required to perform as swimming instructor. Mental application utilizes memory for details, verbal instructions, emotional stability, discriminating thinking, and creative problem solving. The possibility of exposure to toxic chemicals related to water quality maintenance exists.
*****
Disclaimer: The above statements describe the general nature, level, and type of work performed by the incumbent(s) assigned to this classification. They are not intended to be an exhaustive list of all responsibilities, demands, and skills required of personnel so classified. Job descriptions are not intended to and do not imply or create any employment, compensation, or contract rights to any person or persons. Management reserves the right to add, delete, or modify any and/or all provisions of this description at any time as needed without notice. This job description supersedes earlier versions.