Jobs
Washington, DC, USA

$145,000 – 160,000 depending upon qualifications and experience.

Salary

Full Time
The AAG provides a generous and comprehensive employee benefits package, including group health, dental and vision plans, life/AD&D and long-term disability insurance, matching 403(b), flex plans for medical and dependent expenses, commuter Smart Benefits, and paid sick and annual leave
---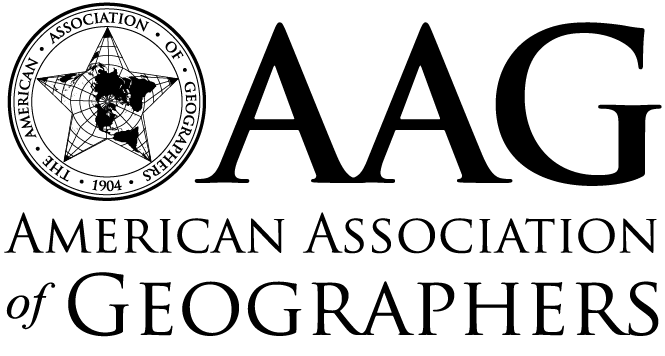 Questions of geography-where, and why there?-lie at the heart of humanity's greatest challenges, from sustainable development to human rights to climate change. The American Association of Geographers (AAG) is a nonprofit scientific and educational society with professional and student members from nearly 100 countries who are at the forefront of academic and applied geography globally. AAG members share interests in the theory, methods, and practice of geography, which they cultivate through the AAG's annual meeting, scholarly journals, and other events and communications, including affinity groups and more than 70 specialty groups. Now in its second century, the AAG is in the midst of a transformation to serve its members more effectively and advance geographical expertise and viewpoints in local, national, and global discussions of public policy, education, urban and transportation planning, environmental monitoring, sustainability, and other fields.
Location: The AAG, a non-profit membership association located in Washington, DC, is looking for a full-time Director of Finance and Accounting. Hybrid Position (Washington, DC and Remote) This hybrid position requires at least 1 week/month at AAG headquarters in Washington, DC. Due to the important nature of this position, location in the Washington, DC metro area is not required, but strongly preferred.
This position supports the goals and mission of the AAG and has visibility and significant interaction with the Executive Director, Senior Management, and AAG staff.
Position: The AAG seeks a professional with experience in finance and administration for a nonprofit membership association. A track record of effective teamwork with senior and mid-level managers and experience in nonprofits will be a plus. A degree in finance or accounting is required.
The Director of Finance & Accounting is a critical member of our leadership team and is responsible for:
Covers AAG accounting, budget, and fin

ance functions for

the AAG as well as regional divisions and other associated groups.

Maintains effective relationship with external bankers and auditors.

Prepares financial reporting annually for the AAG Finance Committee and the AAG Governing Council meetings, and quarterly for AAG senior management.

Participates in monthly executive team meetings.

Works with each staff team leader to establish budgets, monthly reporting processes, coding of expenses and revenues, and forecasting.

Conducts ROI and profitability analysis of projects for senior managers and AAG Executive Director.

Coordinates HR matters with the external HR Consultant.
Establishes internal controls and guidelines for accounting transactions and budget preparation.

Prepares business activity reports, financial forecasts, and annual budgets.

Oversees the production of periodic financial reports; ensures that the reported results comply with generally accepted accounting principles or financial reporting standards.

Responsible for tax planning throughout the fiscal year; files annual corporate tax return.

Audits accounts to ensure compliance with state and federal regulations; coordinates with outside auditors and provides needed information for the annual external audit.

Presents recommendations to management on short- and long-term financial objectives and policies.

Provides financial analysis with an emphasis on capital investments, pricing decisions, and contract negotiations.

Ensures compliance with local, state, and federal government requirements.

Performs other related duties as necessary or assigned.
The position will report to the Executive Director of the AAG and involve close collaboration with AAG's Senior and Mid-level managers.
Requirements
Minimum of a BA, ideally with an MBA/CPA or related degree.

At least seven years of overall professional experience; ideally, three+ years of broad non-profit/association financial and operations management experience.

Experience with all aspects of 501(c)3 reporting, including lobbying or advocacy.

The ideal candidate has proven experience in final responsibility for the quality and content of all financial data, reporting, and audit coordination and has preferably overseen a human resources function previously.

Ability to translate financial concepts to - and to effectively collaborate with - programmatic and fundraising colleagues who do not necessarily have financial backgrounds.

A track record in grants management is preferred, but not required.

Technology savvy; knowledge of accounting and reporting software and a desire to continually seek ways to streamline or improve processes.

A successful track record in setting priorities; keen analysis, organization, and problem-solving skills that support and enable sound decision making.

Excellent communication and relationship-building skills with an ability to prioritize, negotiate and work with various internal and external stakeholders.

A detail-oriented multi-tasker.

Highest standards of personal and professional integrity, credibility, confidentiality, and dedication to the mission of AAG.
Travel: minimum of 2-3 times per year, including to the AAG's Annual Meeting each spring. If the successful candidate is not located in the Washington, DC metro area, then monthly visits to the AAG's DC-based office will also be expected.
Salary Range: We anticipate the starting salary range for this position to be $145,000 - 160,000, depending upon qualifications and experience.
AAG encourages applications from traditionally underrepresented groups such as women, minorities, Indigenous peoples, people identifying as LGBTQ2SI, veterans, and people with disabilities. Applicants from private or public sector and nonprofit organizations are welcome.
Applications will be reviewed on a rolling basis, with the first review beginning on January 9th, 2023.
If selected for this position, a background check will be conducted.
-----------------------------------------------------------------------------------------------------------------------------------
To Apply: Please submit your resume, cover letter, and desired salary requirements for consideration.
AAG is an Equal Opportunity Employer