Jobs
Columbus, OH, USA

19.00-24.00 per hour

Hourly

Full Time
Medical, dental, vision, Life/Disability, retirement savings options and state pension, paid vacation and sick time, paid holidays, free museum membership and discounts
---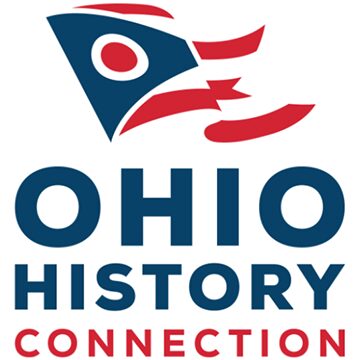 Position: Facilities Technician
Status: Full time, permanent
Schedule: First shift
Location: Ohio History Center, Columbus OH
Compensation: $19.00 - 24.00 per hour
Benefits: Full benefits package including medical, dental vision, life & disability insurance, retirement pension, paid
holidays, paid sick and vacation
Summary:
Under direction of a Senior Facilities Engineer, the Facilities Technician operates/inspects/performs preventative maintenance on major HVAC/electrical equipment and repairs malfunctions if possible. Operates/performs routine maintenance of all Power House/major HVAC equipment. Monitors various equipment from the control center. Responds to/mitigates/reports any building emergencies. Serves in an assistant capacity for work on boilers, chiller, cooling tower, air handlers, and rooftop units. Upholds the mission, vision, values, and customer service standards of the Ohio History Connection.
Essential Functions:
Maintains safety standards and ensure that the facility and equipment is maintained in a clean and safe manner

Performs routine operational/safety inspections of premises and equipment

Repairs, troubleshoots and performs ongoing maintenance tasks on building infrastructure and key equipment

Responds to repair requests quickly and in a professional manner

Handles emergency maintenance tasks and repairs as needed

Performs routine cleaning tasks based on a schedule created by facility management

Works on special assignments that focus on one-time improvements to the facility and operations

Establishes and assists with Lock Out/Tag Out programs, Hot Work permits, confined space entry programs, facility emergency response plans and other required safety programs

Supports the implementation of new programs and processes that reduce short and long-term operating costs and increase productivity

Recommends and develop areas for improvement in building and equipment maintenance practices

Maintains, diagnoses and repairs commercial, HVAC systems with split/package units, heat pumps, rooftop units as well as air filtration units

Assists with mechanical, electrical, plumbing, carpentry, critical systems, generator and other related site needs
Required Education, Skills, Experience
High school diploma or equivalent

Completed trade sch

ool certification field related to HVAC, boiler, and air-handling systems

Minimum of 2-3 years of relevant building equipment maintenance experience with proven technical ability

Minimum of 2-3 years of experience in troubleshooting and repair of electrical equipment, HVAC, plumbing, carpentry, pneumatics, fire sprinkler systems, OSHA regulations and regulatory/DOT

Valid Ohio driver's license

Electrical certification/license preferred

Fork lift certification preferred (or willingness to obtain)
Required Competencies:
Ability to operate a powered industrial truck, preferably cherry picker and stand-up forklifts

Ability to read blueprints, repair manuals, and/or parts catalogs

Close attention to detail and safety

Self-motivated with communication, organizational, problem-solving, and time management skills

Able to utilize Microsoft software programs (Outlook, Teams, Word, Excel) and learn warehouse management system

Strong interpersonal skills; ability to communicate effectively with a diversity of individuals at all organizational levels
Application Instructions:
Submit application through Ohio History Connection careers website: https://www.applicantpro.com/openings/ohiohistory/jobs. For questions or accommodations requests, please email applicant@ohiohistory.org or call 614-297-2500.
Ohio History Connection is an equal opportunity employer.
All prospective employees are required to undergo a fingerprint background check processed by the Ohio Bureau of Criminal Investigation & Identification (BCI) in accordance with the Volunteer Children's Act. Additionally, prospective employees will also submit to a drug test. Both will occur after the offer of employment is accepted. The results of the background check and drug test are not immediate disqualifiers to employment and are reviewed in accordance with Ohio History Connection policies and procedures. Inquiries must be directed to the Human Resources Director at 614-297-2390 or via email at applicant@ohiohistory.org.
Full Job Description