Jobs
---
Student Training and Development Program

Mavis's Student Trainees apply their on-the-job training to professionally install and repair tires in a fast-paced, team environment. Student Trainees also change oil and oil filters, check fluids and assist in undercar repairs like brakes, struts, mufflers and shocks. As a current student, you can jumpstart your career through a position with Mavis Tire as a Student Trainee if you meet the following criteria:
1. You must be currently enrolled in a program which focuses on automotive technical training (Note: you will be required to provide proof of enrollment to HR); and
2. You must be available to work twenty (20) hours during any workweek.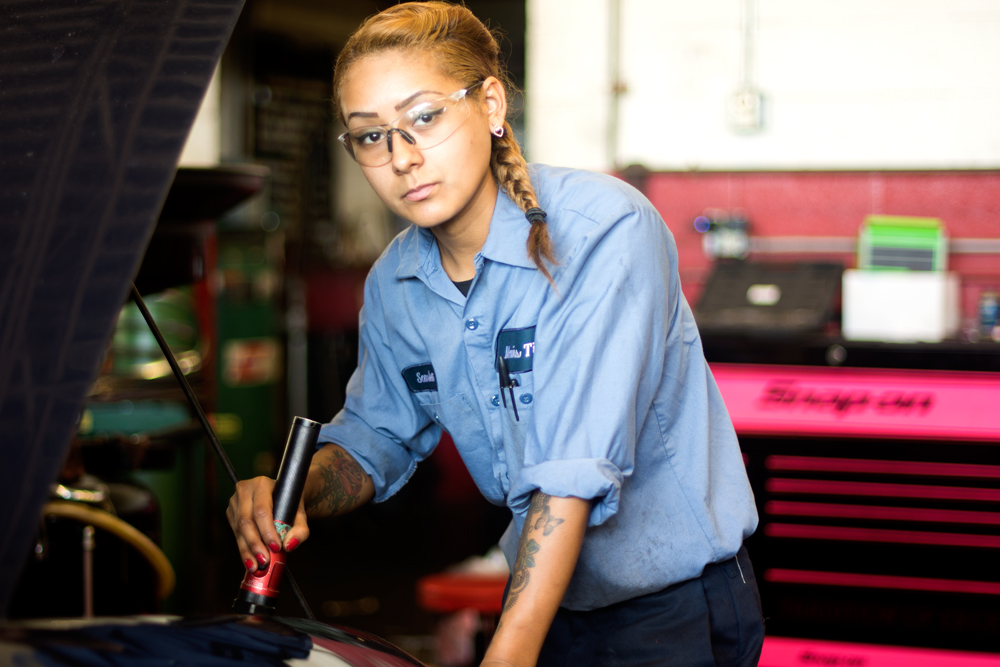 To Your Benefit
At Mavis, we understand that our people drive our success. We provide our Student Trainees with competitive compensation, including weekly incentive programs, a good working environment, on-the-job training, professional development and opportunities for career growth.
---
Consistent with our commitment to the principle of equal employment opportunity for all individuals, we enforce a zero-tolerance policy on discrimination at Mavis. Employment decisions are made without regard to an applicant's or employee's actual or perceived race, color, religion, creed, sex, pregnancy, sexual orientation, national origin, age, ancestry, ethnicity, disability, citizenship, alienage, marital status, domestic or civil union partnership status, familial status, caregiver status, military or veteran status, transgender status, gender identity or expression, genetic information, predisposing genetic characteristic, status as a victim of domestic violence, stalking and sex offenses, or any other status protected by applicable federal, state or local laws, regulations or ordinances.
We will endeavor to make a reasonable accommodation/modification to the known physical or mental limitations of a qualified applicant with a disability to assist in the hiring process, unless the accommodation would impose an undue hardship on the operations of our business, in accordance with applicable federal, state and local laws. If you believe you require such assistance to complete this Application for Employment or to participate in the interview process, please contact Mirlusca Montes at (914) 215-6759 or mmontes@mavistire.com. In addition, applicants may report any instances of perceived discrimination through HRConnect either by calling toll-free at 1-877-628-4755 or by sending an email to HRConnect@mavistire.com.