Jobs
Hutchinson, KS, USA

16.50-22.61 per hour $16.50 - $22.61 per hour

Hourly

Full Time
---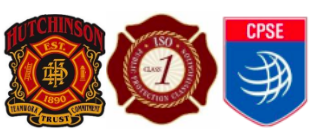 The Hutchinson Fire Department (HFD) is currently building an eligibility list for future firefighters to join our next Recruit Academy during Spring, 2023.
HFD is an organization of continuous improvement that takes pride in improving its commitment to the community, and has confirmed International Accreditation as well as a Class 1 rating with the Insurance Service Organization (ISO). HFD is 1 of 112 organizations in the world that currently holds both statuses. Establishing this:
Provides greater community alignment.

Encourages quality improvement.

Facilitates input from and builds positive relationships with labor.

Identifies areas of strengths and weaknesses.

Allows for the establishment of an improvement plan.

Provides data-supported decision-making.

Communicates management and leadership philosophies.

Ensures that our agency has a defined mission and related objectives.

Encourages the development of organizational procedural documents.

Is operating under industry best practices.
HFD protects 50,000 residents and covers 108 square miles encompassing the City of Hutchinson and suburban and rural Reno County Fire District #2. HFD responds to unique challenges within this area including having the number one wildland urban interface fire threat in the State of Kansas resulting from thousands of acres of sand hill covered grass and brush land, unique tourist attractions, a regional airport, three major rail lines, major highways, high pressure underground pipelines and large gas storage facilities, salt mining operations and sinkholes resulting from abandoned mine operations and natural hazard threats such as severe summer and winter storms, drought and high winds.
HFD has 89 uniformed members and 1 civilian employee. We operate 6 engine companies, 2 truck companies, and Crossman 10 brush trucks, 2 water tenders, 2 reserve engines, and a heavy rescue trailer from 6 strategically located fire stations. Fire Headquarters is located in our Command and Training Center with a 4-story training tower with 2 burn rooms and 2 large paved training pads located on 53 acres of land. The department provides fire suppression, basic life support EMS response (Tactical Emergency Medicine), hazardous material - technician level, technical heavy rescue (confined space, high and low angle, structural rescue, and water rescue) and wildland firefighting (with the possibility of federal deployment).
A DAY IN THE LIFE:
The firefighter is primarily responsible for performing emergency response services including fire suppression (building, trash, automobile, wild land, etc.), hazardous material releases, natural disasters and mass casualty events, and emergency medical services, and will also perform fire prevention and safety education duties. In addition to Fire Fighter duties, this position drives and operates fire apparatus and equipment at the scene of emergency incidents and is responsible for inspecting and maintaining assigned firefighting equipment on an on-going basis.

Work is normally performed under close supervision in accordance with well-defined procedures, and is inspected in process and upon completion by a Fire Captain. Candidates for our next academy:
May be required to relieve an officer of higher rank on occasion.

Should be in excellent physical condition and have the ability to remain poised under extremely difficult and hazardous circumstances.

Must pass the required entrance exams, medical evaluation process, and complete all training and certifications required for this position.

Must have acquired the necessary information and skills to perform the job reasonably well after completing the required training and probationary




period.

Must follow and adhere to all NFPA Standards, including 1001 and 1002

Respond to medical emergency calls and assesses and treats a range of illness and injuries at scene using EMT techniques. Take pulse, blood pressure, and visually observes changes in skin color; make determination regarding patient status and priority for emergency care. Determines when a victim should be moved and moves victim from scene to ambulance. Uses equipment such as defibrillator, electrocardiograph, adjunct airway equipment, immobilization devices, splints, and bandages

Ensures all equipment and apparatus is in a constant state of readiness for emergency calls. Thoroughly inspects, tests, and performs preventative maintenance functions of a mechanical nature on fire apparatus and related departmental equipment; reports conditions that require attention and acts promptly to remedy them.

Maintains, cleans, stocks, and loads various firefighting, rescue, and EMS related tools, equipment, and supplies on department apparatus, units and vehicles per departmental SOP's. Provides instruction and oversight to firefighters in the operation and care of department apparatus.

Performs general maintenance and custodial work at the fire station and other department facilities. Performs other duties as assigned

Follows all safety and security procedure.
Academy
New firefighter recruits that join our department must complete an 8-week academy conducted by the HFD Fire Training Division. The Recruit Academy consists of courses designed to review IFSAC and the NFPA Standard 1001, Firefighter I and II skills, Hazardous Materials Operations skills, Kansas Emergency Medical Technician skills, and HFD policies and procedures. Recruits are tested and evaluated weekly throughout the process on both written and practical skills, and are given both a final written exam and a practical skills test. Recruits must pass all exams with a minimum score of 70%.
Work Schedule
The department works a modified 56-hour work week. Firefighters are required to work 24-hour shift assignments - living, eating, and sleeping at the station for the entire period (including weekends and holidays), and may be required to work overtime with little or no notice. The shift schedule is as follows: On-Off-On-Off-On-Off-Off-Off-Off. Our firefighters work 10 days per month with 4 consecutive days off occurring 3-4 times per month. The schedule then repeats.
WHAT YOU'LL NEED TO BE SUCCESSFUL:
Must be willing and able to work irregular hours, including weekends, holidays, and extended hours in emergency, disaster, or other situations influenced by workload or staffing difficulties.

Must have the physical ability to perform the essential functions as described.

EDUCATION: A high school diploma or GED is required. An Associate's degree in Fire Science or other related coursework is preferred.
CERTIFICATIONS: Current certification(s) for Kansas Board of EMS and/or National Registry for EMT Level B is required. Certifications for Paramedic, Firefighter I & II, National Wildfire Coordinating Group Red Card and Hazardous Materials Operations are preferred.
EXAMS: Must have successfully completed CPAT, and received passing score of 70+ in all sections of FireTEAM exam within last 24 months. Testing available through National Testing Network (www.nationaltestingnetwork.com) or Hutchinson Community College (http://www.hutchcc.edu/public-safety/fire-science/cpat).
LICENSES: A valid Kansas driver's license is required.
WHAT WILL DISQUALIFY YOU:
In order to be eligible for employment with the Hutchinson Fire Department (HFD), an applicant must not have any of the automatic employment disqualifiers in his/her background. Applicants will be permanently disqualified for any of the following reasons:
Conviction of a crime that would constitute a felony under the laws of this state or the United States.

Conviction of a misdemeanor crime of domestic violence.

Confirmed history of selling, manufacturing, distributing, or transporting any controlled dangerous substance, narcotic drug, or marijuana in his/her lifetime.

Conviction of any crime of a sexual nature or that involves acts of dishonesty, to include but not limited to theft, fraud, false police reports, etc. Convictions as a juvenile will be reviewed on a case-by-case basis.

Historically or currently listed on any sex offender registry.

If military service, dishonorable discharge from any branch of the United States Armed Forces. The specifics of other non-honorable discharge codes will be reviewed on a case-by-case basis.

Any pattern of offenses that would tend to diminish or otherwise undermine the public trust in the fire prevention/fighting profession.
OTHER BACKGROUND CATEGORIES THAT WILL RESULT IN DISQUALIFICATION
Information Disclosure
Falsification, intentional misrepresentation, not completely truthful or not fully disclosing ALL information requested throughout all phases of the application, selection, and pre-employment/post-offer process.
Active or Pending Charges
Currently charged with, under indictment, or on probation or diversion for any criminal activity other than minor traffic violations (civilian or military).
Driving Record
Conviction of, plead guilty or no contest to one or more major traffic violation(s) in the past 5 years.

Conviction of, plead guilty or no contest to one or more moderate traffic violation(s) in the past 3 years.

Conviction of, plead guilty or no contest to, or diversion for more than 2 minor traffic violations in the past 18 months or more than 3 minor violations in the past 3 years.

Conviction of any driving violation classified as a felony offense will result in automatic and permanent disqualification.

Any pattern of traffic law violations that indicate disrespect for traffic laws or disregard for public safety.
Major Violations:
Driving under the influence (DUI)

Refusal to take or failure of an alcohol or drug test

Eluding law enforcement
Moderate Violations
Drag racing or speed contest

Speeding in excess of 20 MPH over the speed limit

Leaving the scene of an accident

Hit and run

Open alcohol containers/possession

License suspension or revocation resulting from moving violations or accidents

Driving while license is suspended or revoked
Minor Violations
Failure to yield

Speeding (under 20 MPH over the speed limit)

Illegal passing

Defective equipment

Stop sign/stop light violation

Improper turn

Following too closely

At-fault accidents

Inattentive driving

Failure to provide insurance

Texting while driving
Drug & Alcohol Use
HFD will evaluate an applicant's overall pattern and use of drugs and alcohol. If prior usage is believed to be a concerning factor, the applicant will be eliminated, temporarily or permanently, from further consideration. Disqualifiers include the following:
Use of any controlled dangerous substance or narcotic drug, other than marijuana, within the past five (5) years, or has an established pattern of engaging in more than minimal experimentation* in his/her lifetime.

Use of marijuana/cannabis within the past one (1) year or has an established pattern of extensive use of marijuana/cannabis over a substantial period of time.
Use, purchase of, or possession of illegal or non-prescribed steroids within the past three (3) years.
Use, purchase of, or possession of any non-prescribed medication within the past three (3) years or has an established pattern of prescription medication abuse.
Established pattern of alcohol abuse.
Any drug-related conviction that is classified as a felony offense will result in automatic and permanent disqualification.
*Note: Experimental drug use typically involves one-time or short-term use due to curiosity, peer pressure, or other similar reasons. Experimental usage will be evaluated based on the circumstances of involvement, length and quantity of use, etc.
The above list is not all inclusive. An applicant may also be disqualified if the totality of his/her circumstances indicate that he/she would not be suitable as a Fire Fighter. Any activity that is not classified as an automatic/permanent disqualifier will be further investigated to determine your candidacy for employment.
Please be advised that if disqualified, our agency may not be able to share the specific records resulting in your disqualification due to federal and state regulations. However, we may be able to direct you to the applicable law enforcement agency to retrieve and potentially solve any disputes.
BENEFITS:
Health, Dental & Vision Insurance

Flexible Spending Accounts: Medical & Dependent Care

Retirement: Kansas Police & Fire Retirement & 457 Retirement Savings Plan

Insured Disability

Life Insurance & Optional Voluntary Life Insurance

Vacation Leave, Sick Leave & Holiday Pay

Employee Assistance Program

Employee Wellness Program
Click here for a complete job description: http://www.appdocs.com/applicantpro/files/City_of_Hutchinson_Firefighter_(Combined).docx
The City of Hutchinson employs over 400 employees that serve our community every day. City employees make Hutchinson a great place to live, work, and play. We take pride in our work and it shows. Come be a part of a workforce that makes a difference! We're always looking for talented, self-motivated individuals to join our team.
City of Hutchinson is an Equal Opportunity Employer that recruits and hires qualified candidates without regard to race, religion, sex, sexual orientation, gender identity, age, national origin, ancestry, citizenship, disability, or veteran status.
Full Job Description