Jobs
New York, NY, USA

15-18 per hour base rate + tips

Hourly

Full Time
Med, Dent, Vision, 401K, Life, and more
---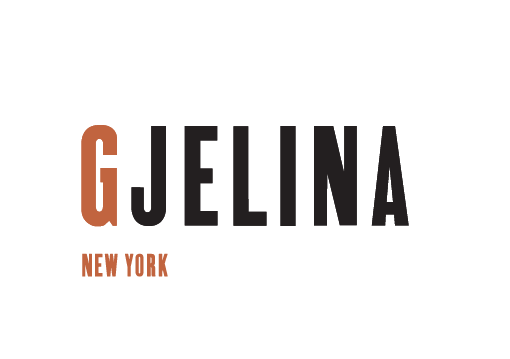 Bartender


Reports to:
General Manager, AGM, Floor Managers
Department:
Front of House
Position Classification:
FLSA Non-Exempt, Hourly
Job Summary:
As a team member of the Gjelina Group, every role is key in our mission to consistently create thoughtfully nuanced experiences for guests in each of our locations. We ask all of our team members to participate in knowledgeable and respectful communication with guests and each other, coming to work with a desire to learn and work together. Each position in our team requires teamwork, a flexible schedule, an ability to stay calm within a busy environment, the ability to multitask and stay organized.
Maintains the quality and integrity of all wine, beer, cocktails, and soft beverages produced at the bar and service stations. Responsible for the maintenance and cleanliness of the bar, including side work, stocking, polishing glassware, etc.
Duties & Responsibilities of the Job:
Report for duty on time, clocking in for your shift using the timeclock

Manage your time including taking rests and meal breaks in compliance with New York Labor Law; keeping managers informed when you leave the floor

Maintain high standards of appearance and hygiene at all times, that includes clean hair, nails, and no heavy perfumes or colognes

Adhere to all health, safety, alcohol control and sanitation protocols

Know our regulars and encourage new guests to become regulars by establishing a rapport that includes the guests' likes and dislikes

Organize, clean, and maintain all areas of the bar and bar storage areas

Prepare the bar at the opening and closing of each shift; stocking, cleaning, preparing garnishes, washing and polishing glassware)

Prepare all drink orders in accordance to all recipes provided by Gjelina Management

Run drinks when time allows

Attend to guest needs at the bar; occasionally placing food orders and bussing dishes

Attend trainings and pre-shift meetings

Responsible for in-depth knowledge of the cocktail menu and wine list, assisting guests with ingredient knowledge, pairings, etc.

Responsible for understanding food menu and ingredients in each dish

Fully understand the floorplan, table numbers, and seat positions of the entire venue

Supporting the management team in all aspects of in-house service and events
General Attributes:
To maintain a high customer service focus by approaching your job with our guests' satisfaction always in mind.
To have a positive impact, taking responsibility and initiative to resolve issues, always clearly communicating with both guests and your colleagues.
To be decisive, accepting responsibility for making things happen, thinking ahead and developing contingency plans (while ensuring that you have the support to get the job done).
To be motivated and committed, approaching all tasks with enthusiasm and seizing opportunities to learn new skills or knowledge in order to improve your performance.
To be flexible, responding quickly and positively to changing environments.
To maintain high team focus by strong leadership, showing cooperation, and support to colleagues in the pursuit of department goals.
Knowledge, Skills & Attributes:
Must be organized, self-motivated, and proactive with a strong attention to detail

Full knowledge of all beverage items in-house

Familiar with

all dishes on the menu, to be able to identify them and to know their ingredients and how to pair beverages

Ability to use all relevant items of equipment

Understanding, knowledge, and ability to comply with safety, sanitation and food handling procedures

Ability to use the restaurant point of sale system

Ability to prioritize work activities, provide accurate information and assistance to any management or colleagues' request in a timely and courteous manner

Ability to keep calm when faced with any unusual situations

Ability to perform the essential functions of the job
Physical Demands & Work Environment:
Must be able stand, lift, bend, and walk for extended periods of time (8-12 hours)

Must be able to move, pull, push, carry or lift up to 50 pounds on occasion and 30 pounds regularly

Must be able to climb sets of stairs, repetitively, throughout a shift

Must be able to seize, grasp, turn and hold objects with hands regularly and in frequent or repetitive motions

Must be able to reach items at varying height levels (on shelves, on ground, etc.)

Occasionally kneel, bend, crouch and climb as required

Must be able to work in conditions of environmental exposure to cold, heat, water

, and cleaning materials.

Must be able to remain focused in a fast-paced and ever-changing environment

Ability to work a flexible schedule inclusive of varying shifts such as days, evenings, weekends, and holidays
Certificates & Training:
New York Alcohol Training Awareness Program

NYC Sexual Harassment Training

Must understand how to abide by the rules of the Department of Health related to Food Service and Employee + Guest Safety
EOE
THE GJELINA GROUP HAS CREATED A CLIMATE OF PURPOSEFUL INCLUSION, AN ENVIRONMENT WHERE ALL CAN FEEL AFFIRMED,SAFE, VALUED AND GIVEN THE OPPORTUNITY TO THRIVE WITHIN THE COMPANY. WE APPRECIATE AND ACKNOWLEDGE THE DIVERSITY OF HUMANITY,A DIVERSITY WHICH INCLUDES DIFFERENCES IN ,SEX,AGE,RACE,ETHNICITY AND NATIONAL ORIGIN,RANGE OF ABILITIES,SEXUAL ORIENTATION,GENDER IDENTITY, GENDER EXPRESSION, FINANCIAL MEANS, EDUCATION AND POLITICAL PERSPECTIVE. THESE BELIEF AND PRACTICES APPLY TO ALL OF THE ACTIVITIES OF OUR BUSINESS INCLUDING DECISIONS FOR CAREER OPPORTUNITIES OR EMPLOYMENT.