Jobs
New York, NY, USA

16-25 Base hourly pay, + Benefits

Hourly

Full Time
Medical, Dental, Vision, Vacation, Life, Pet Insurance, Life Insurance, 401K, and more
---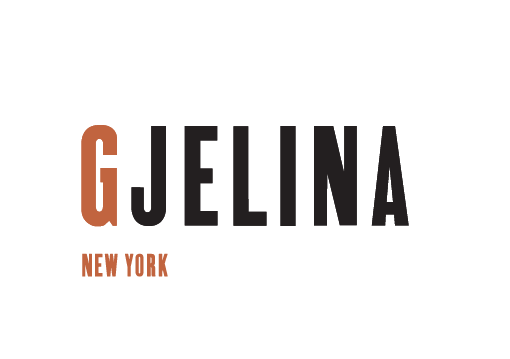 Line Cook
Department:
Kitchen
Position Classification:
FLSA Non-Exempt, Hourly
Salary Range:
$16 to $25 per hour DOE
Reports directly to:
Sous Chef
Chef de Cuisine
Executive Chef
Summary of Job Responsibilities:
Work in line with the restaurant's concept, identity, and ethos. Learn the preparation of all food and food-related procedures, and ensure the utmost quality. Take direction from the chef team, and help create a
collaborative, and positive work environment. Train new staff when applicable, passing along procedures put in place, or approved by the chef team.
Always composed, always learning, tasting, and improving, with "Amor e passion, mas que nada."
Appearance
You must be the clean the kitchen.

Clean hair and nails

Clean jacket & apron, shoes

Clean and organized tools
Reliability/Accountability
Being reliable means showing up for work on time, prepared, and ready to work. Showing up for work on time means clocking in on time once you are dressed, with your tools, and ready to jump on projects, or the line. Prepared means having sharp knives, clean uniform, and sharpies locked and loaded. Ready for work means, mind clear, focused, and clear what the task is for the day. The chefs are there for training and support always, but as an employee of Gjelina NY you are reliable and an integral part of the team.
Being accountable means you are responsible for the work you do once you are clocked in. It takes a team of motivated individuals to make sure a restaurant functions at a high standard. We expect the end products to be consistent and delicious! This means tasting throughout the process, and getting approvals from chefs when you are unsure. If ever doing a project for the first time, please ask to be shown by a chef, or a lead. If something goes wrong, which will eventually happen, please do not hide it! We will not chastise for honesty, it is part of what being accountable means. We are all on a team and want to make the best of every bad situation together. You may even learn a new way to fix the problem.
Using Systems
Some tasks you do every shift, some every day, some weekly, some monthly, etc.. Use prep lists, follow up daily, and ask chefs for clarification

Clock in and out accurately for your shift, and your break. If you forget, please let the manager on duty know right away so we can fix it, so it will not effect your paycheck.

Utilize your manager, or human resources for any issues you may have.
Sanitation
Assure that all mise en place is rotated and fresh daily

Use opening and closing procedures, as well as all sanitation guides (if applicable)

Have current food handler's card

Maintain superior cleanness through the kitchen and any food storage areas.

Abide by and enforce state and county health department code and guidelines

Check out with your manager before leaving so they can check cleanliness of station.
Required Qualifications:
Flexible schedule

Basic Math

Understanding of basic cooking skills, knife handling, and safety.

Ability to take direction from the Sous Chefs, CDC, and Executive Chef.

Ability to work calmly and effectively under pressure

Must have problem solving abilities, be self-motivated, and organized

Ability to work with speed and efficiency and longevity

Willingness to learn

Able to walk and stand for long periods of time (10+ hours)

Must be able to move, pull, push, carry or lift of up to 50 pounds on occasion, and 30 pounds regularly

Must be able to seize, grasp, turn and hold objects with hands regularly and in frequent, repetitive motions

Must be able to reach items at varying height levels (on shelves, on ground, etc.)

Kneel, bend, crouch ... even climb as required

Must be able to work in conditions of environmental exposure to cold, heat, and water

Fortitude to work in a fast-paced environment
Other Requirements:
Sexual Harassment Training

Must understand how to abide by the rules of the Department of Health related to Food Service.
EOE
THE GJELINA GROUP HAS CREATED A CLIMATE OF PURPOSEFUL INCLUSION, AN ENVIRONMENT WHERE ALL CAN FEEL AFFIRMED,SAFE, VALUED AND GIVEN THE OPPORTUNITY TO THRIVE WITHIN THE COMPANY. WE APPRECIATE AND ACKNOWLEDGE THE DIVERSITY OF HUMANITY,A DIVERSITY WHICH INCLUDES DIFFERENCES IN ,SEX,AGE,RACE,ETHNICITY AND NATIONAL ORIGIN,RANGE OF ABILITIES,SEXUAL ORIENTATION,GENDER IDENTITY, GENDER EXPRESSION, FINANCIAL MEANS, EDUCATION AND POLITICAL PERSPECTIVE. THESE BELIEF AND PRACTICES APPLY TO ALL OF THE ACTIVITIES OF OUR BUSINESS INCLUDING DECISIONS FOR CAREER OPPORTUNITIES OR EMPLOYMENT.