Jobs
Bloomfield, NM, USA

12.00

Hourly

Seasonal
---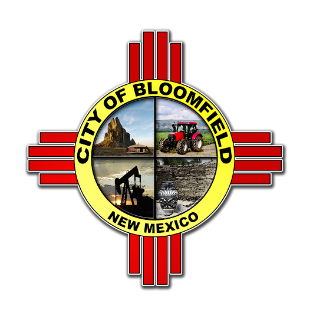 Youth Conservation Corps Crew Member
Temporary/Full-time Employment (13 Weeks, starting June 5)
Days/hours: Monday through Thursday, 7:00 AM to 5:30 PM (off Friday, Saturday and Sunday)
GENERAL PURPOSE
Works under the direct supervision of the Parks Director, Parks Worker I, and Parks Worker II performing a variety of semi-skilled duties related to building trails, picnic shelters and benches, clearing brush, concrete work and erosion control.
SUPERVISION EXERCISED
None
ESSENTIAL FUNCTIONS
Performs duties as required by supervisor: including but not limited to clearing brush, clearing trails, laying pavers, building picnic shelters and benches, concrete work, raking leaves, landscaping, cutting weeds, moving rocks, installing pavers, etc. Empties trash cans, picks up litter, and cleans picnic shelters. Attends orientation, safety meetings, and some training.
MINIMUM QUALIFICATIONS
New Mexico resident;

Ages 16-25

Currently unemployed;

Willing to work in cooperation with YCC Project Sponsor, Crew Leader, and other Corps members in order to complete the goals and tasks established for the YCC program;

Ability to use tools properly and safely;

Ability to maintain good working relationship with co-workers, supervisors, City officials, and the public.
WORK ENVIRONMENT:
Tasks require a variety of physical activities, generally involving muscular strain, such as walking, standing, stooping, sitting, reaching, lifting, etc. Talking, hearing, and seeing are essential to the performance of the position. Daily exposure to weather extremes and seasonal conditions is normal. Common eye, hand, and finger dexterity exists. Mental application utilizes memory for details, verbal instructions, and discriminating thinking. Frequent local travel is in the normal course of job performance.
****
Disclaimer: The above statements describe the general nature, level, and type of work performed by the incumbent(s) assigned to this classification. They are not intended to be an exhaustive list of all responsibilities, demands, and skills required of personnel so classified. Job descriptions are not intended to and do not imply or create any employment, compensation, or contract rights to any person or persons. Management reserves the right to add, delete, or modify any and/or all provisions of this description at any time as needed without notice. This job description supersedes earlier versions.