Jobs
Bloomfield, NM, USA

13.40

Hourly

Full Time
Competitive - Full Benefits
---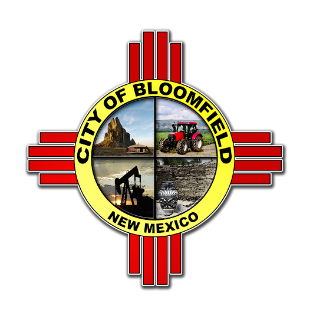 City of Bloomfield
Job Opening 2021-5
Job Position: Head Lifeguard
Number of Job Vacancies: One (1)
Department: Parks & Recreation
Work Location: Bloomfield Aquatic Center
Salary Range: $13.40/hr.
Status: Regular/Full-Time
Hours Worked: Varied days and hours
Days Worked: Varied days and hours
Applications will be accepted: Until Filled
---
JOB OVERVIEW
---
GENERAL PURPOSE
Works under the general supervision of the Aquatic Center Manager performing a variety of first-line supervisory and advanced poolside and water safety duties as needed to assure safe use of pool facilities. Monitors water activities to assure safety and prevent accident or injury to patrons. Assumes responsibility for pool operations and enforces pool and facility rules and regulations in the absence of the Aquatic Center Manager or Coordinator.
SUPERVISION EXERCISED
Provides close to immediate supervision to Lifeguards. Could provide close supervision to Cashiers as needed.
ESSENTIAL FUNCTIONS
Performs as the Head Lifeguard; provides training to less experienced lifeguards; observes patron activities; enforces rules; disciplines or ejects patrons for rule infractions; ensures compliance of policies and procedures by lifeguards. Performs as lifeguard as needed.
Assists in the development of lifeguard work schedules; assures shifts are properly staffed; monitors performance and makes recommendations to Director regarding staffing issues.
Performs first aid as needed to assist individuals suffering injuries; performs water rescues as needed to prevent mishaps and drowning. Maintains constant alertness and awareness of patron activities to minimize exposure or threat of incident or accident.
Directs and performs general upkeep and custodial duties, including compliance with the NM Public Health Order and New OSHA guidance to mitigate, prevent viral spread in the workplace; cleans facility floors, mops, sweeps, vacuums, polishes, etc.; cleans pool decks; performs facility maintenance as needed to keep the facility running properly; monitors water temperatures and chemical balances testing chlorination and "pH" levels, takes water samples; might make minor equipment adjustments to assure proper temperature and chemical standards.
Assists as cashier, desk attendant as needed; takes fees, gives change, and assures security of revenues; monitors patrons to prevent theft or facility abuse.
Performs opening and closing procedures; assures all systems are properly functioning; secures doors and other accesses; assures shift duties are completed, including proper accounting of revenues.
Performs related duties as required.
MINIMUM QUALIFICATIONS
1. Education and Experience:
A. Graduation from high school or GED; AND
B. One (1) year of experience related to aquatic practices or related background; OR
C. An equivalent combination of education and experience.
2. Required Knowledge, Skills, and Abilities:
Considerable knowledge of the rules and regulations of a variety of aquatics and recreational activities; basic mathematics related to cashiering and changing money; water safety practices, rules and guidelines; general principles of supervision.
Ability to demonstrate advanced swimming skills; establish and maintain effective working relationships with employees and the public; ability to communicate effectively, verbally, and in writing; demonstrate good judgment and decision-making.
3. Special Qualifications:
This position is subject to the Drug Free Workplace Program which includes pre-employment testing, post-accident testing, reasonable suspicion testing, return to duty testing, and follow-up testing.
Must be Red Cross certified as a lifeguard.
Must be Red Cross certified in First Aid and CPR.
Must complete City-provided pre-season training.
5. Work Environment:
Incumbent of the position performs in a typical office setting with appropriate climate controls and in a typical pool setting with high levels of humidity and moisture. Tasks require a variety of physical activities, generally involving muscular strain, such as swimming, walking and standing, stooping, sitting, reaching, talking, hearing, and seeing. Common eye, hand, and finger dexterity exist. Mental application utilizes memory for details, verbal instructions, emotional stability, and discriminating thinking.
Disclaimer: The above statements describe the general nature, level, and type of work performed by the incumbent(s) assigned to this classification. They are not intended to be an exhaustive list of all responsibilities, demands, and skills required of personnel so classified. Job descriptions are not intended to and do not imply or create any employment, compensation, or contract rights to any person or persons. Management reserves the right to add, delete, or modify any and/or all provisions of this description at any time as needed without notice. This job description supersedes earlier versions.