Jobs
Bloomfield, NM, USA

41,471.00

Salary

Full Time
Competitive - Full Benefits
---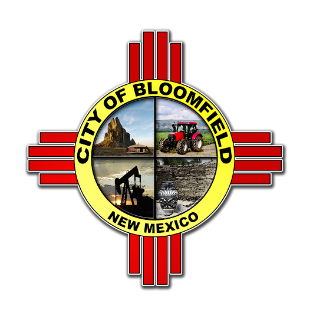 City of Bloomfield
Job Opening 2021-3
Job Position: Aquatics Center Manager
Number of Job Vacancies: One (1)
Department: Parks & Recreation
Work Location: Bloomfield Aquatic Center
Salary Range: $41,471.00 Annually
Status: Regular/Full-Time
Hours Worked: Varied days and hours
Days Worked: Varied days and hours
Applications will be accepted: Until Filled
---
JOB OVERVIEW
---
GENERAL PURPOSE
Works under the general supervision of the Parks and Recreation Director performing a variety of administrative, managerial, and first-line supervisory duties as needed to organize and coordinate the day-to-day maintenance, operations, and services of the City Aquatics Facility.
SUPERVISION EXERCISED
Provides close to general supervision to the Aquatics Center Coordinator, Head Lifeguard, Swim Instructor(s), Lifeguard(s), Cashier(s), and contract staff personnel.
ESSENTIAL FUNCTIONS
Establishes and implements facility policies and procedures related to patron use, fees, safety, etc.; implements management control plans as needed to minimize risk and liability; monitors compliance.
Initiates and participates in the hiring process; monitors and evaluates employee performance; prepares work schedules; assists in the development of worker skills by performing on-the-job training; conducts regular meetings; coordinates participation in off-site training as needed to assure technical competency of instructors; makes recommendations affecting job retention, advancement, and discipline.
Plans, develops, and implements year-round Aquatics Facility programs and services; plans special events; establishes family activities, club, and special events; coordinates the scheduling of competitive teams and school physical education classes; creates schedules for swimming instruction for all age groups; develops services and programs to assist community groups, schools, Boy Scouts etc.
Monitors facility operations to assure compliance with State and Federal operations and safety guidelines, including compliance with the NM Public Health Order and New OSHA guidance to mitigate, prevent viral spread in the workplace; assures proper training of personnel; monitors facility safety practices; performs facility maintenance as needed to keep the facility running properly; monitors pool water quality and chemical balances through sampling and testing; assures overall quality of pool maintenance.
Assists in the preparation of annual budget recommendations related general facility maintenance and personnel needs; monitors department expenditures to assure conformance to established fiscal program.
Maintains proper inventory of office and operation supplies (i.e., first aid kits, water quality control, custodial, concession stands, etc.). Maintains record of all income and expenditures; monitors proper handling of cash receipts; records work hours, submits time sheets and distributes payroll; develops and prepares reports as needed to apprise department head and City management of facility status and accomplishments; maintains petty cash funds; manages daily revenues and prepares deposits.
Performs as a lifeguard, swimming instructor, and staff trainer as needed; provides personal instruction to patrons and through hired personnel. Performs related duties as required.
MINIMUM QUALIFICATIONS
1. Education and Experience:
A. Graduation from college with a bachelor's degree in recreation management, physical education, or related field; AND
B. Three (3) years of recreation programming, physical education teaching, certified swimming instruction, coaching or related experience; of which, one (1) year experience in the management of an aquatic's facility preferred; OR
C. An equivalent combination of education and experience.
2. Knowledge, Skills, and Abilities
Considerable knowledge of the philosophy and objectives of community recreation programming; the rules and regulations of a variety of aquatics and recreational activities; equipment, facilities, operations, and techniques used in a comprehensive community aquatics recreation programming; modern office management practices and procedures; basic accounting and bookkeeping; State and Federal regulations governing facility and pool operations; climate control systems; aquatics structures; water filtration systems; chemical handling; air balancing systems; public health standards related to pool operations; some knowledge of basic office equipment.
Ability to develop, organize, and implement various aquatic programs, establish and maintain effective working relationships with employees, young people, other organizations, and the public; ability to communicate effectively, verbally and in writing.
3. Special Qualifications:
This position is subject to the Drug Free Workplace Program which includes pre-employment testing, post-accident testing, reasonable suspicion testing, return to duty testing, and follow-up testing.
Valid New Mexico driver's license required.
Must be a certified Swim Instructor or obtain certification within 6 months.
Must possess a Lifeguard Training Certification or obtain certification within 6 months.
Must possess American Red Cross certifications in safety, First-Aid, and CPR.
4. Work Environment:
Incumbent of the position performs in a typical office setting with appropriate climate controls and in a typical pool setting with high levels of humidity and moisture. Tasks require variety of physical activities, generally involving muscular strain, such as walking, standing, stooping, sitting, reaching, talking, hearing, and seeing. Common eye, hand, and finger dexterity exist. Mental application utilizes memory for details, verbal instructions, emotional stability, discriminating thinking and creative problem solving. Periodic travel required in normal course of job performance.
Disclaimer: The above statements describe the general nature, level, and type of work performed by the incumbent(s) assigned to this classification. They are not intended to be an exhaustive list of all responsibilities, demands, and skills required of personnel so classified. Job descriptions are not intended to and do not imply or create any employment, compensation, or contract rights to any person or persons. Management reserves the right to add, delete, or modify any and/or all provisions of this description at any time as needed without notice. This job description supersedes earlier versions.